Central Auto Repair & Mufflers, Serving Montclair, Ontario, Pomona & Chino Since 1986
Central Auto Repair & Mufflers is the best muffler shop in the Inland Empire for exhaust system repairs and customizations, muffler repairs and installations, catalytic converter replacements, performance upgrades, custom exhaust systems, and specialty mig/torch welding. Because of our level of expertise and capabilities, we regularly work with car restorers, muscle-car enthusiasts, every-day commuters, and commercial fleet owners. Our family-run business has served tens of thousands of satisfied clients for the last three decades, and become known throughout the Ontario, Pomona, Chino, and Claremont region for providing quality workmanship at a fair price. We stand behind our repairs with a one-year warranty on parts and labor.
Exhaust System Installations, Performance Upgrades, Repairs, and Specialty Welding
Whether you need affordable exhaust system repairs, are looking to improve your car's performance, sound, or mileage, or want a custom-fabricated exhaust system for a lowered or lifted car with modified suspension, you can rely on Central Auto Repair. Each of our technicians have at least 15 years of experience working on exhaust systems for all makes and models, and we have a large inventory of high-quality OEM and aftermarket parts, including exhaust systems, mufflers, catalytic converters, performance mufflers, and more from trusted brands like FlowMaster, MagnaFlow, Wicked Flow, Miller CAT, and Full Blown Motorsports products. We also have access to local parts distributors for fast ordering, making it possible for us to provide same-day service on most repairs and installations.
Reliable Catalytic Converter Replacement Services to Ensure Your Car Passes Smog Check
Central Auto Repair also specializes in catalytic converter replacement. The catalytic converter is responsible for reducing your car's three most harmful emissions: carbon monoxide, hydrocarbons, and nitrogen oxides. When your car goes in for a smog check, your car is being tested for how well it is reducing these smog-causing emissions. That's why, if your catalytic converter isn't working properly, it's highly unlikely that your car will pass smog.
If your car has recently failed a smog check, bring it in to Central Auto Repair. We will perform a courtesy inspection to determine what repairs are needed and provide you with an upfront quote. If the catalytic converter is damaged or malfunctioning, we can replace it with a state-approved catalytic converter at rates that are much lower than most car dealerships. Our catalytic converter replacements are guaranteed to allow your car to pass its next smog check.
Free Exhaust System Inspections and/or "Check Engine Light" Scans & Upfront, Accurate Quotes
Call or bring your car in today for a free inspection of your exhaust system. One of our skilled technicians will check your system for cracks, rust, and damage, which can lead to performance loss, decreased gas mileage, and/or a carbon monoxide leak. We can also quickly read "check engine light" codes at no charge to help identify a potential exhaust system malfunction. If you are interested in our exhaust system customization and performance upgrade services, just let us know what your goals are, and we'll do everything we can to help you achieve them.

4.9

Stars - Based on 76 User Reviews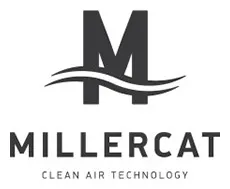 We Repair All Makes & Models
Honda
GMC
Ford
BMW
Chevy
Mitsubishi
Toyota
Mazda
Lexus
Lincoln
Mercedes
Cadillac
Hyundai
Kia
Dodge
Chrysler
Pontiac
Buick
& More
Central Auto Repair and Mufflers Inc.
Registration#: AG167714
Business Address:
10881 Central Ave. Ontario CA 91762
(909) 591-6375
Hours:
Mon - Fri: 8:00 am - 5:30 pm
Sat: 8:00 am - 3:00 pm